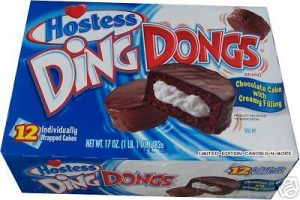 One of our listeners informed us of a recent comment made by the pastor of a message church in Beaufort, South Carolina. This pastor labeled those who dared challenge William Branham as "ding dongs".
But was it the case that no one dared challenge William Braham when he was alive? Find out what actually happened to those who challenged William Branham.
We also include a sneak preview of an upcoming interview with Sylvia Perkins in September.
This podcast is part of our summer series of short podcasts that we are calling "Summer Shorts". They will only be 4-5 minutes… just enough to get you thinking about something that you might not have thought about. Some may be the two of them, while others may just be solo.
Relevant Links to this podcast
Music – Ding Dong by The Ding Dongs, from the album – Johnny Otis Presents Eldo Records Vol. 2 Featuring Sugarcane Harris & Little Julian Herrera – available from iTunes